In Bloom & In Stock
At Rave's we always have a huge selection of shrubs, trees, and perennials in stock!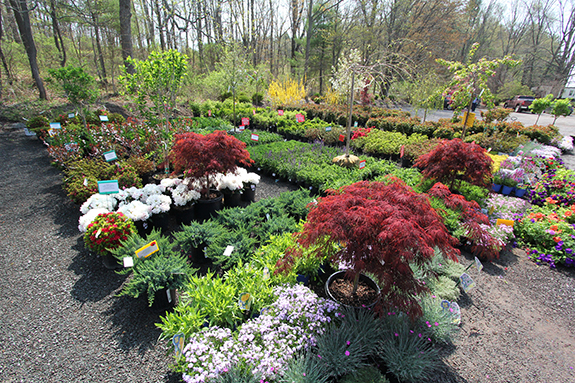 Large Hanging Baskets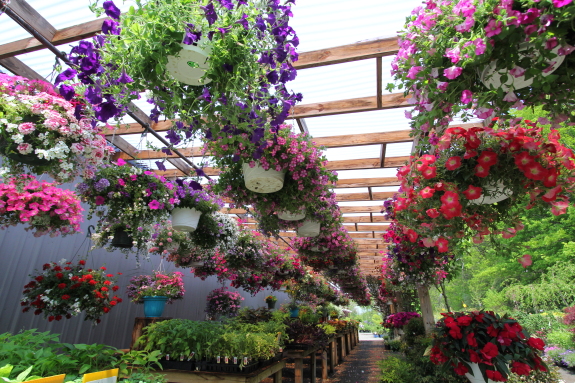 Salvia 'May Night'
Numerous spikes of indigo flowers; attracts butterflies. Grows to 18". Full sun.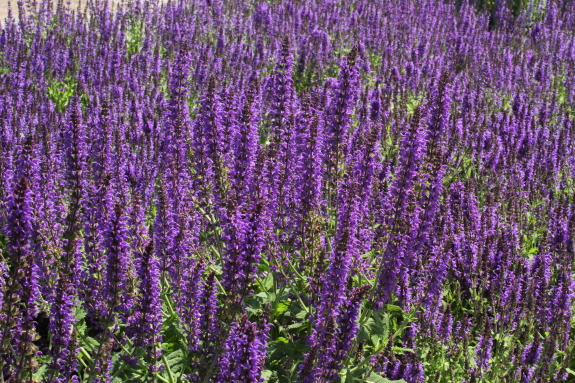 Plant Specials
Azalea, Barberry, Boxwood, Gold Thread Cypress, PJM Rhododendron - 2 gal / $15
Emerald Green Arborvitae - 4' / $29
Huge selection of 1 gallon Perennials - $6.95

No other discounts apply
Bodacious Spring Sale!
Spend $100 to $250 - Get $10 OFF!
Spend $250 to $500 - Get $25 OFF!
Spend $500 and up - Get $60 OFF!

Shrubs, Trees, Perennials Only
Landscape Consultation -
Now is a good time to contact Rave's Landscaping for your landscape consultation. Our landscape professionals have been beautifying Northeast Pa for over 55 years, and can design and install all aspects of landscape construction for the home or business. Sign up now for a free consultation