In Bloom Now
Rudbeckia 'Denver Daisy' - Black-eyed Susan
Large blossoms of golden yellow petals and maroon colored eyes arrive in mid-summer. Grows 18-24" tall. Full sun.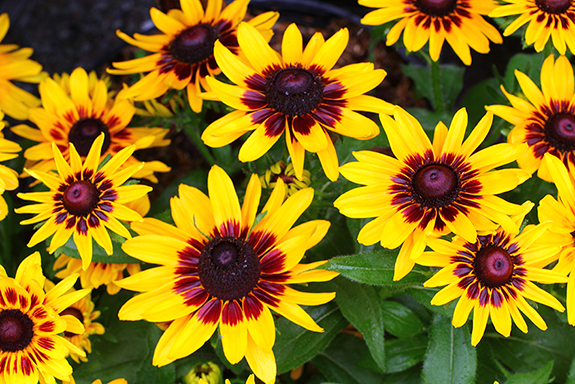 Hydrangea 'Cityline Vienna'
Dark pink or blue flowers in summer. Flower color depends on soil: acidic soil = blue flowers, alkalinic soil = pink flowers. Compact habit - grows 12-36" tall by 12-36" wide. Full to part sun.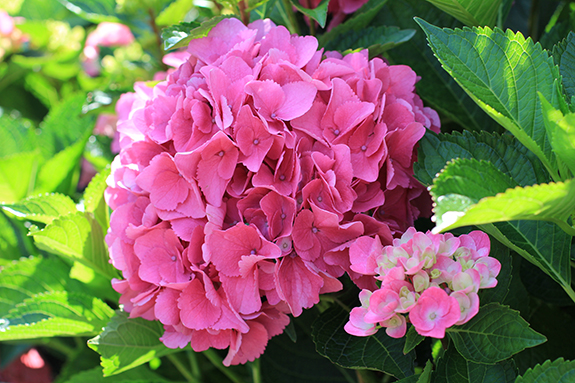 Echinacea 'Pow Wow Berry' - Coneflower
Deep, 3-4" rose-purple flowers in summer. Blooms all season without deadheading. Grows 16-24" tall by 12-16" wide. Full sun.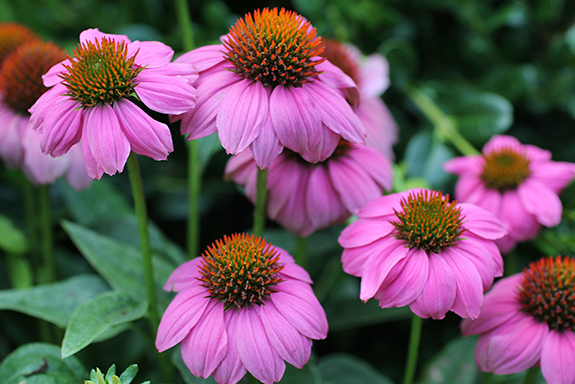 July 19th -

The time to prune your hydrangea is just after they are done blooming. Don't wait too long after that or pruning may affect the buds being set for next year's bloom.
Deadhead your daylilies after blooms are spent or faded. This will encourage the plant to produce a second bloom rather going to seed. Seed pods are identified by the rounded, pecan-shaped balls that form on end of the stalks. Cut the entire stalk off.

More Weekly Bodacious Tips ...